Innovative Laser Therapy is expanding!
Due to an overwhelming response we have opened up an additional location at 710 Main St # 4  Plantsville, CT 06479 in the Feel Well Health Center.
Clinical Studies/News
International Clinical Trials Studies
2008 Journal of Chinese Medicine - Low Level Laser for the stimulation of acupoints for smoking cessation
(PDF Download)
Are you ready to quit for the last time? Raven from STAR 99.9 WEZN quit with Innovative Laser Therapy on Nov. 19th which was the Great American Smoke Out!!
If Raven can quit, than so can you!
https://www.youtube.com/watch?v=keTI7zfrWgI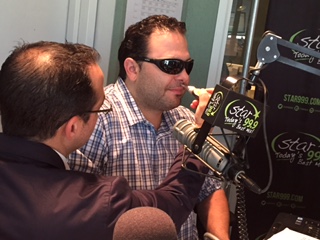 Innovative Laser Therapy was live with 600AM WICC's Ask The Experts