" I tried hypnosis, the patch and nicotine gum. I always went back for a cigarette. The laser treatment killed all my urges to smoke. I can now say I'm an ex-smoker - thanks to the staff at Innovative Laser Therapy. "
- Mike D., Rocky Hill, CT *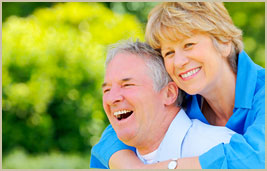 Innovative Laser Therapy is Connecticut's first dedicated smoking cessation clinic using LLLT (Low Level Laser Therapy) — one of the most modern and effective solution to quit smoking. Our comprehensive program includes critical information, personalized coaching, and support you will not find anywhere else. It's the winning combination you need to finally stop smoking for the last time. Helping people like you quit smoking is all we do — and we have the results to prove it.
No matter how many cigarettes you smoke or how long you have been smoking, this unique, entirely safe laser program can help you to achieve your goal of stopping smoking without the withdrawal symptoms and nicotine cravings normally associated with "kicking the habit."
Many people who really want to stop smoking are afraid that they won't be able to cope with certain situations without a cigarette or are defeated by the nicotine craving and withdrawal symptoms of the first few weeks.
Our Laser Therapy program will help relieve you of these cravings and keep you relaxed, calm and happy during those first crucial weeks. *Individual results may vary.